241 Simcoe Street, London, ON N6B 3L4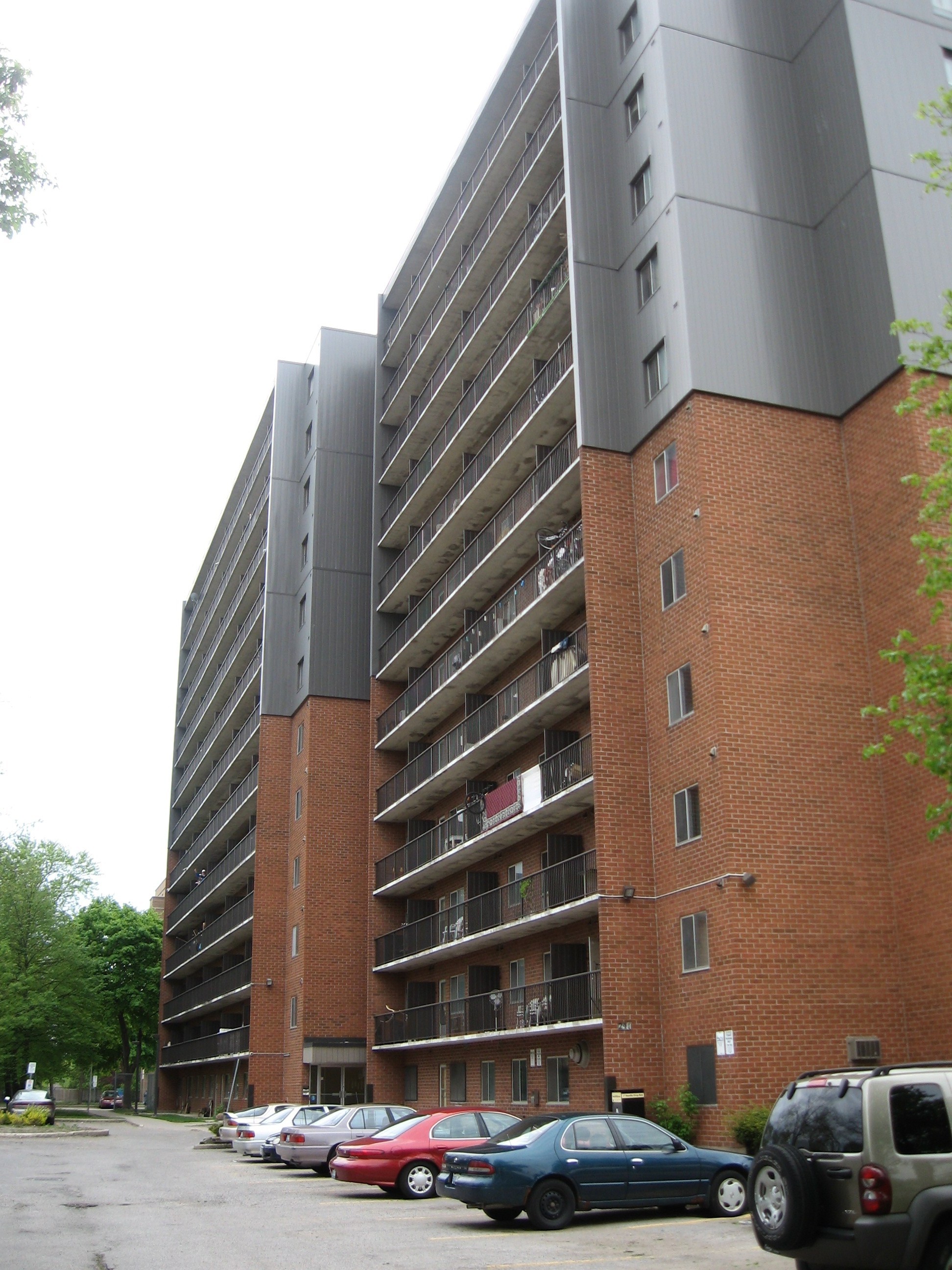 This 12-floor high-rise apartment building is located downtown between Wellington and Clarence. This downtown site provides easy access to all sorts of amenities such as public transportation, parks, shopping and restaurants. It also has an onsite community lounge.  

Rental inquiries must be made through the Housing Access Centre.
Site Features
Site Features
12 floor hi-rise 
217 units 
1 Bedroom units 
Wheelchair Accessible Building  
Controlled Entry  
24-hour Security Cameras  
Stove and Refrigerator  
Laundry Facilities - Coin-o-Matic Operated washers/dryers   
2 Elevators  
Community Lounge 
Free Parking (Not Assigned) 
50 Parking Spaces 
4 Accessible Parking Spaces 
3 Lots 
Amenities
Amenities
Shopping 
Banks 
Medical and Dental Offices 
Churches 
Parks 
Access to City Bus Routes  
Utilities
Utilities
Included in the Rent:  
Heat 
Water 
Hot Water 
Electricity  
Community Relations Workers (CRWs) are London & Middlesex Housing staff who can counsel and guide tenants in times of need. They know a lot about community services and agencies, and can help connect you to the services you need.
Doug Nemeth
Email Address
dnemeth@lmch.ca
Phone Number
519-434-2765 ext *218
Tenant Services Coordinators (TSCs) will adjust your rent if your income changes and help with any rent related matters.
Katie Millar-Harrison
Email Address
kmillar@lmch.ca
Phone Number
519-434-2765 ext*233